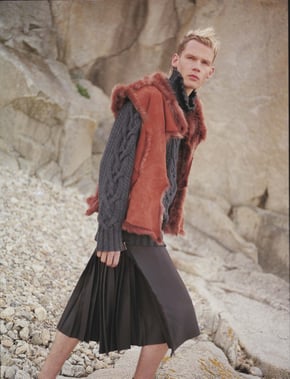 Why Buying a Kilt is Much Better than Renting One!
Usually when someone needs a kilt for a wedding or special occasion, they ask themselves 'am I better off buying or renting one?' Below are the reasons why buying a kilt is much better than renting one!
Price is probably the first thought that comes to mind when requiring a kilt. While renting a kilt is the cheaper option short term, if you get to wear your bought kilt a couple of times you will have already made your money back. Buying a kilt can be looked at as an investment!
Quality is also a major factor when buying or renting a kilt. When renting a kilt, some companies would tend to use lower quality fabrics. These kilts would also have been worn many times previous to yourself which can lead to fading and 'wear and tear'. While if you're buying your own kilt and spending a considerable amount of money, you can expect 100% worsted wool of the highest quality and every part of the kilt to be perfect. Renting a kilt, cannot guarantee this.
Fitting is a crucial part of buying your kilt. There's no better fit than your own kilt. A rental company can't guarantee the kilt will fit, and as you won't receive your kilt until close to the event, it may be too late to return it for a different size. Time is on your side when buying a kilt so you can guarantee it fits your own physique! There's a chance not as much care will have gone into producing large amounts of rental kilts which heightens the chance of measurements being off in various sizes.
Favourite Tartan. When coming to buying a kilt, men generally wish to buy their own family tartan or a tartan which catches their eye. You can't guarantee you'll be able to rent your family tartan each time you rent a kilt. The company may be out of stock or simply don't have the tartan. So if you were to buy your kilt, you no longer have to worry about which tartan is available as you'll always have your favourite one at home.
Hygiene. Not many people would think of this straight away but hygiene has to play it's part when deciding to buy or rent a kilt. Who knows who has worn your rented kilt previously? Or who knows if they even wore anything underneath the kilt? You can't know for sure how thoroughly it has been cleaned after being worn!
If you are interesting in having a look at O'Neil of Dublin Mens Kilts, click here!